Monitor Data Usage on Smart Phones
Want to keep track of your phones usage? Well look no further! I have found a couple of applications that will go a long way and save you a lot of money in the future by letting you keep track on your phones usage.

First up, we have Stats for Android phones. With Stats you keep track of various usage informations about your Android phone, separated into calls, text messages and data (Network and Wifi). As soon as you download and install this application, it instantly begins collecting data from the first moment you open the application. The main screen displays the following items including the date that it started monitoring:
Calls:
Incoming minutes
Outgoing minutes
Text Messages:
Incoming messages
Outgoing messages
Data:
2G/3G/4G Network Data
Wi-FI Data
By clicking on any of the above options in the home menu, you are directed to another screen which gives you the option to: Set Limit, Reset Counters and Set automatic reset.
In the preferences section, you are given the choice to change the following options:
Update Interval (A lower value means higher accuracy)
Usage Thresholds (Sets the notification level of Medium, High and Critical usage)
Call Rounding Policy
Import/Export stats from or to your SD-Card
This application will definitely come in handy for those of you who are not on an unlimited data plan and would like to be in control of your usage. This app is free right now with ads, however if you make a donation, the ads will be removed.
Download links to the app are located at the end of this post.
Next up we have My Data Usage Pro for the Apple users among us.
This app supports iPhone, iPad and iPod Touch. This app enables you to count every last byte you download and hence fend off that scheming telecom provider who is waiting so that you exceed your monthly data limit and he can bilk your hard earned money as outrageously overpriced penalties.
If you don't use the data limit to the fullest for fear of exceeding the limit and hence waste the money you pay anyways, this app does the work of counting every byte for you, making it super simple for you to know exactly when you might exceed the limit and hence saving that precious money of yours, month after month, every month.
This app includes with Data Doctor with Smart Analysis and Early Warning System Features. Like the Android app as well; it separates your Network and Wifi connections data usage.
This app costs $0.99 in the iTunes store. Download links at the end of the post.
Stats App for Android:
My Data Usage Pro for iPhones/iPod/iPad: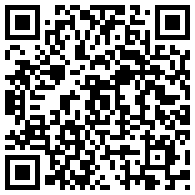 About The Author