New Data Management App – My Data Manager
Some of you may have read my old article about managing your data management here. Well since then, there have been many new developments, not only in the market but on your networks.
Some networks have decided to throttle users to lower speeds, even though they are on an unlimited plan, once they hit a certain usage cap. Both Verizon and AT&T are currently two networks who do this but try to leap around the bush by saying it's only for their "top 5% users" who consume too much bandwidth. I could care less to be honest since I'm not streaming movies on my phone – yet. With that said, there are some of you who do and what you need to do is get a data manager app.
In my previous article I had mentioned an app called Stats. This app is great and quite basic, however it's not really eye candy to say the least. There is now a new app called "My Data Manager" and it looks quite fresh and has a pretty nice looking widget to go with it. Though it may lack in some features, it does the basic job for you:
Sets the date your plan starts over each month
Sets a notification when you reach or are reaching a certain usage limit
Differentiates between Mobile, Wifi and Roaming usage
Widget to display usage on screen
Charts to help you visualize your usage
Now unlike Stats, it does not monitor your phone usage or SMS messages. It is purely a data manager to help you keep track of any online activity.
We then have Stats for Android phones. With Stats you keep track of various usage informations about your Android phone, separated into calls, text messages and data (Network and Wifi). As soon as you download and install this application, it instantly begins collecting data from the first moment you open the application. The main screen displays the following items including the date that it started monitoring:
Calls:
Incoming minutes
Outgoing minutes
Text Messages:
Incoming messages
Outgoing messages
Data:
2G/3G/4G Network Data
Wi-FI Data
By clicking on any of the above options in the home menu, you are directed to another screen which gives you the option to: Set Limit, Reset Counters and Set automatic reset.
In the preferences section, you are given the choice to change the following options:
Update Interval (A lower value means higher accuracy)
Usage Thresholds (Sets the notification level of Medium, High and Critical usage)
Call Rounding Policy
Import/Export stats from or to your SD-Card
This application will definitely come in handy for those of you who are not on an unlimited data plan and would like to be in control of your usage. This app is free right now with ads, however if you make a donation, the ads will be removed.
So you can choose between either of them, however if you are just looking for something to monitor your data usage and look nice while you're at it – My Data Manager is your go-to-app.
Stats ¬†–¬†Android Market
Stats –¬†APK Download¬†
My Data Manager РAndroid Market 
My Data Manager РAPK Download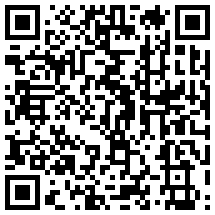 About The Author