Skype with Video – Now on more Android Devices
Well Skype has released a new version that allows video calling for more than 20 devices. The devices include the following:
Samsung Galaxy S II
Samsung Galaxy S
Samsung Droid Charge – Verizon
Samsung Galaxy Tab
HTC Desire (2.2)
HTC Thunderbolt – Verizon
HTC Sensation
HTC Evo 4G
HTC Evo 3D
HTC Incredible S
HTC Desire HD
HTC Flyer
LG Revolution – Verizon (2.2)
Sony Ericsson Xperia PLAY
Sony Ericsson Xperia ray
Sony Ericsson Xperia mini pro
Acer A5
Samsung Google Nexus S
Sony Ericsson Xperia neo
Sony Ericsson Xperia pro
HTC Desire S
This is great news for many Android users as they have been waiting for months on a Skype version that supports video calling on their phones – especially Thunderbolt users. Having a front facing camera but being left out of the Skype Video Calling, Thunderbolt users were not really happy.
There was a temporary fix for some users who rooted their phones as I have mentioned in the following articles:
Skype with Video for HTC Thunderbolt and other devices РAndroid 2.3
Skype with Video for HTC Thunderbolt – Froyo
Both these articles gave way to edited versions of Skype that enabled some devices to use Skype with Video – however now Skype has officially released a version that works on most Android phones.
The one thing that I am not too happy about and the main reason I am still sticking with my old Skype with Video for HTC Thunderbolt РFroyo is because the new version does not allow you to utilize the front camera. You area only allowed to use the back camera, which almost defeats the purpose. But to those of you who can't use the old Skype version anymore, this will have to do for now. Rumors also suggest that only devices that are running on Android 2.3 are able to utilize their front camera.
Now I notice that some users are having trouble downloading this version of Skype from the Market, so I've provided download links directly here as well.
If you have any tips or comments about the new Skype, please do post a comment!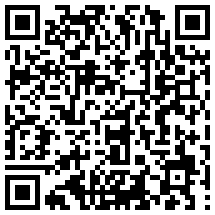 About The Author